Partridge-Young
Family History Resource Page

Last update: 2 February 2002
Maintenance Update: 19 July 2011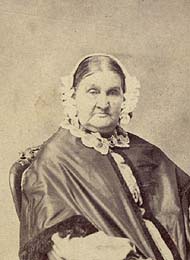 Lydia Clisbee and Edward Partridge
A group of Partridge-Young descendants has begun the process of gathering pictures and histories for the family. We will catalog what we have found here.
If you have or know the location of Partridge histories and photos, please contact Ben Parkinson, webmaster.
Photos of Brigham Young

Photos of Caroline Partridge Young Croxall Cannon and family (forthcoming)

Contact webmaster for photo catalog for the use of those gathering photos for the project.
Ben Parkinson's umbrella pages: